By Dirisu Yakubu
ABUJA—Ahead of  presidential primaries of the Peoples Democratic Party, PDP, billed for the last quarter of this year, indications have emerged that the party may pick its candidate from the trio of former Vice President, Atiku Abubakar; Governor Ibrahim Dankwambo of Gombe State, and erstwhile Minister of Special Duties, Kabiru Turaki.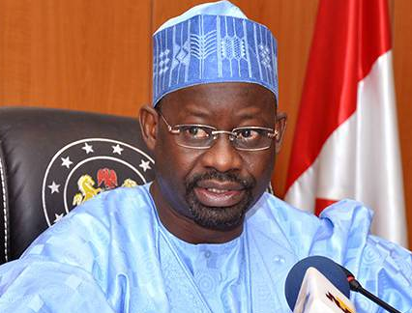 The three have made no secret of their determination to unseat the ruling All Progressives Congress, APC, and its likely candidate for the 2019 Presidential election, Muhammadu Buhari.
Although other chieftains of the party, including the immediate past acting national chairman of the party, Senator Ahmed Makarfi; former Jigawa State governor, Sule Lamido and his Sokoto and Kano counterparts, Attahiru Bafarawa and Ibrahim Shekarau, have all made their interests public, a party source said Atiku, Turaki and Dankwambo have leapfrogged them, following what the source described as their "consistency and seriousness of delivering the nation out of its current woes."
He said: "It is not just about their visibility alone. The party is conscious of the kind of presidential candidate Nigerians need to confront these failures who for reasons that are very difficult to explain, find themselves in the seat of power.
''So, the PDP, having gauged the mood and feelings of Nigerians, is prepared to offer a competent, resourceful and a unique candidate who will not only go ahead to win the election but who would also give Nigerians back their country."
Asked who among the aspirants best epitomised these virtues, the source was evasive, noting, however, that the courage thus far exhibited by some of the contenders for the sole ticket would largely determine the choice of the party and, indeed, the delegates to the convention.
"There is no point dropping names here as the party has in its fold tested and credible leaders. But we can all see the readiness of Atiku, Governor Dankwambo and former Minister Tanimu for the difficult task ahead."
''They have set up their campaign structures and are rattling the government of the day, putting it on its toes and giving the electorate good worry as the elections draw closer," the source added.
While Dankwambo is understandably taking his time to name his team, the duo of Atiku and Kabiru have since named Gbenga Daniel and Boni Haruna, former governors of Ogun and Adamawa states respectively as Director General of their campaign councils.
The post PDP presidential ticket: Atiku, Turaki, Dankwambo lead the race appeared first on Vanguard News.